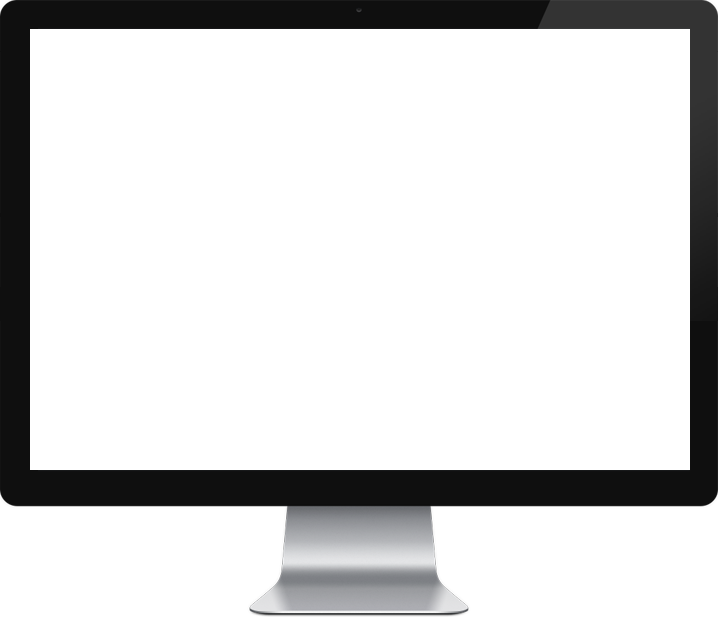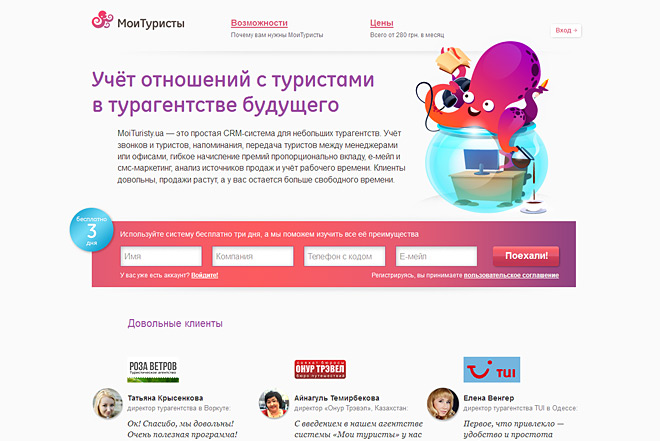 Cloud CRM for «MoiTuristy»
About the project:
The basic principle of the application – is to make it easy for travel agency manager to learn and manage the system every day.
2015
http://moituristy.ru/public/main/features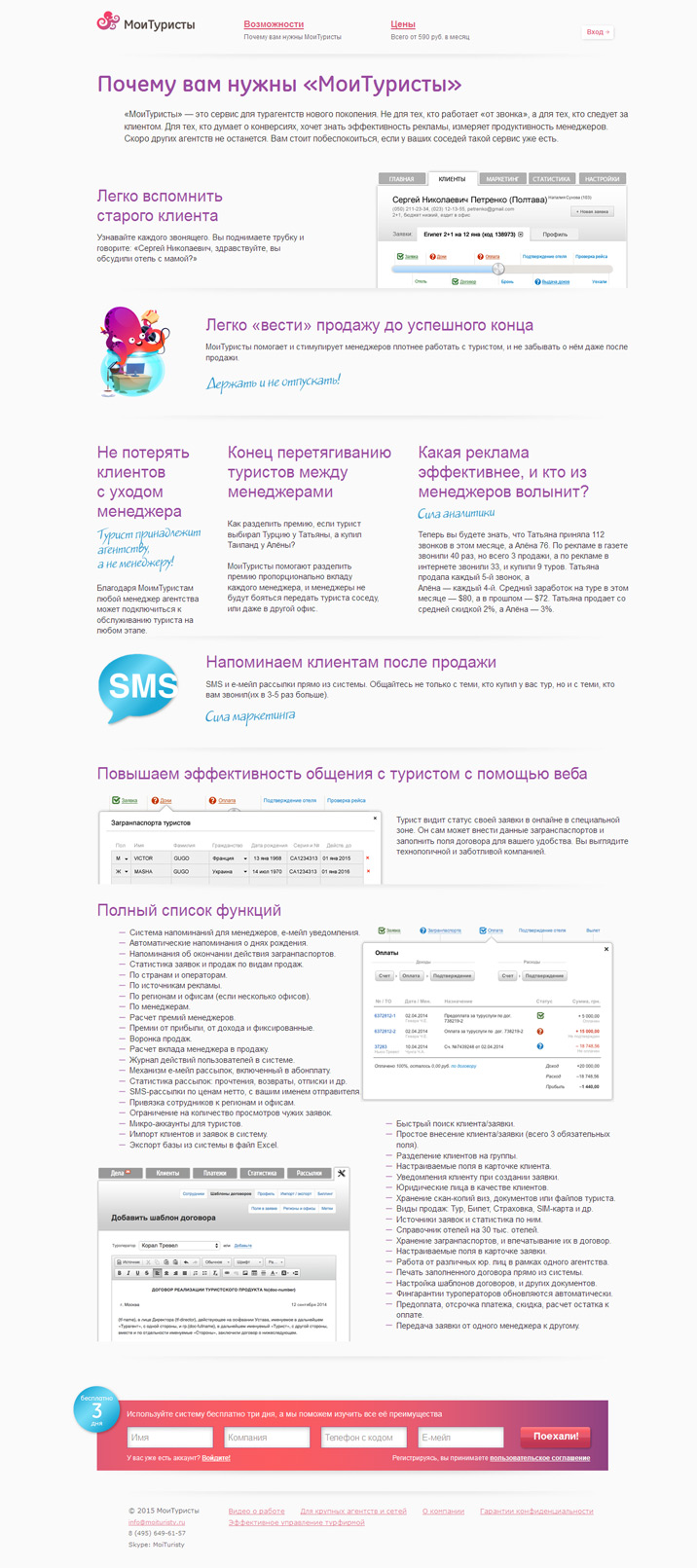 First of all, we explored the work of several travel agencies in practice. We spent a week in one of them sitting together with managers, and serving customers together. After this we designed the system, which was based on the typical process of selling package tour. A travel agency manager became the principal user of this system. We started the development.
http://www.moituristy.ru/tf/main/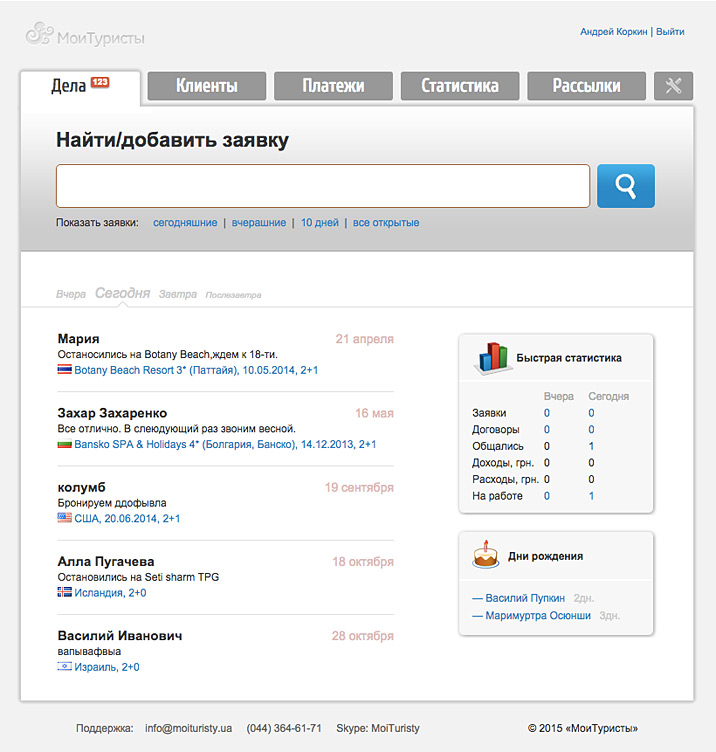 In five months we launched the project, and offered travel agencies to use it. During another six months we had been modifying and deepening the functionality, listening carefully to the wishes of the first clients. However, some improvement, although at a slower pace, has been still going on.
http://www.moituristy.ru/tf/client/claim/151503/159956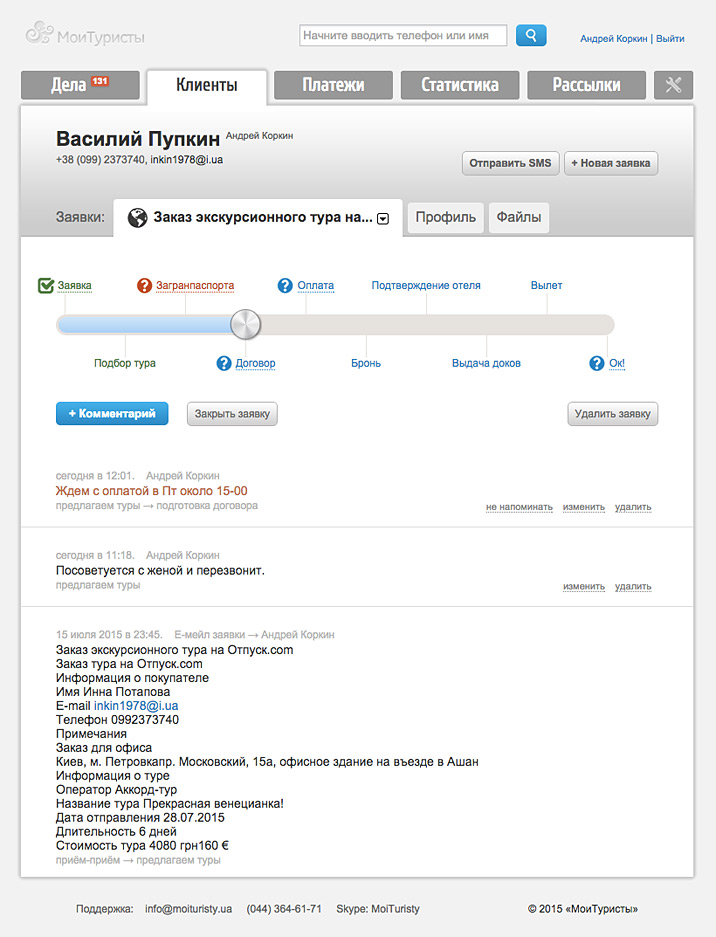 In a year at the customers` request we created a standalone-version of the program, which can be further developed to the needs of individual customers and set up on the external servers.