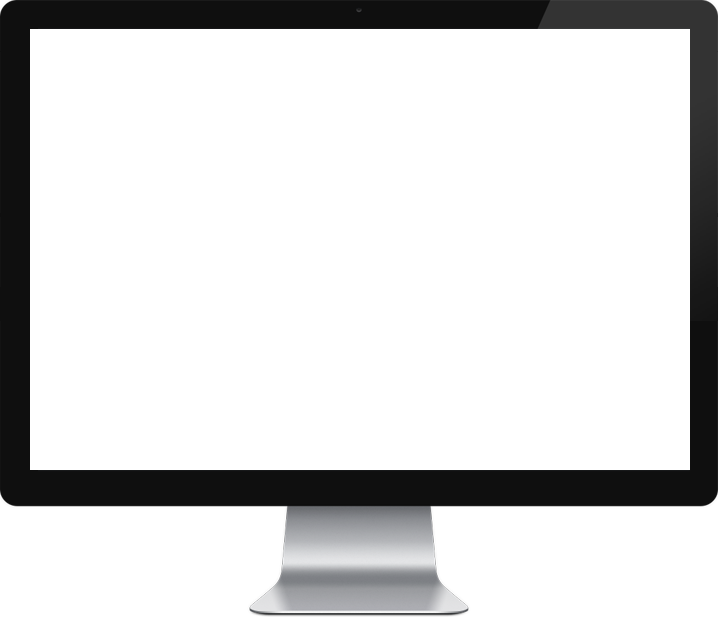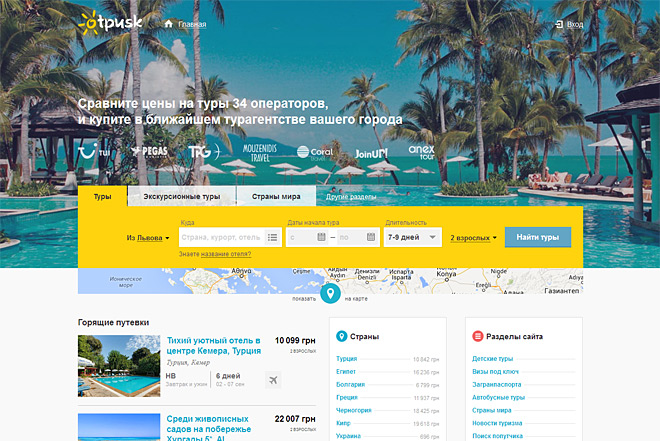 The largest Ukrainian tourism portal Otpusk.com
About the project:
Otpusk is the site about tours price comparison. It is a high-loaded project, which runs on seven servers with a monthly audience of over a million people. Since 2008, Otpusk has become the largest travel site in Ukraine.
2003-2033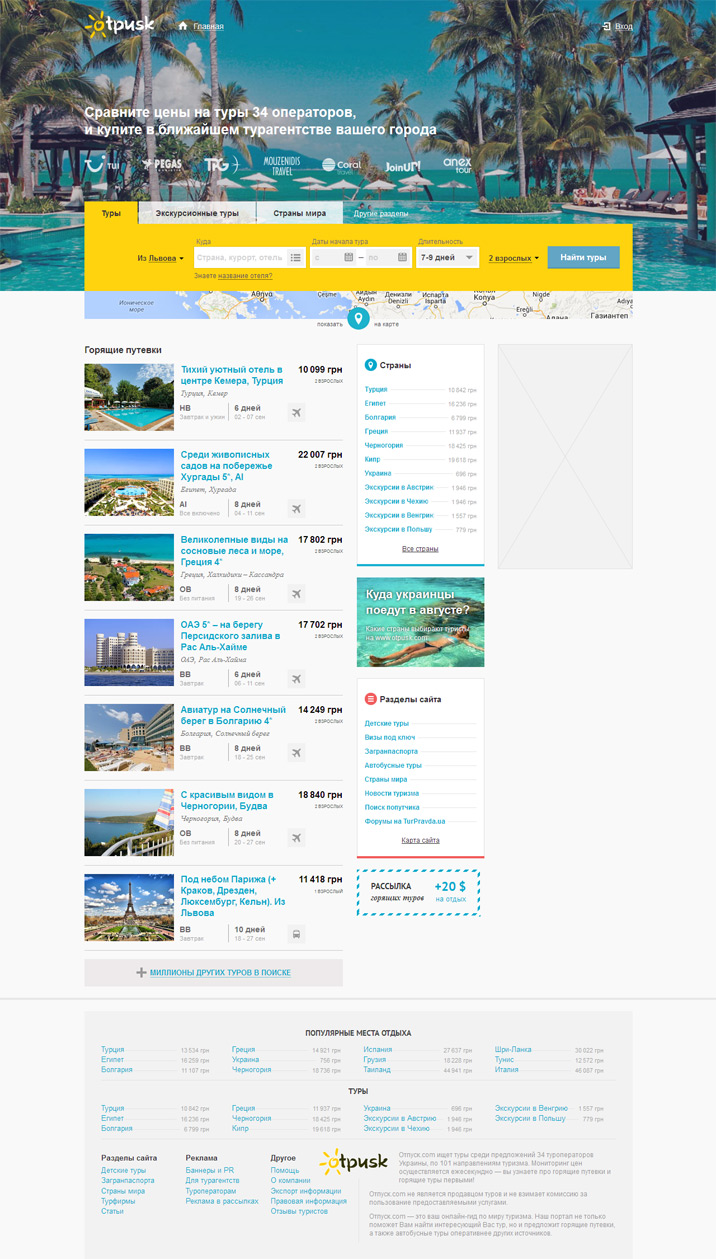 Inside the site there is a search engine of our own design, combining tours of more than 30 tour operators, with own hotels, countries, and resorts database. The developers of this search engine have been still working in our company.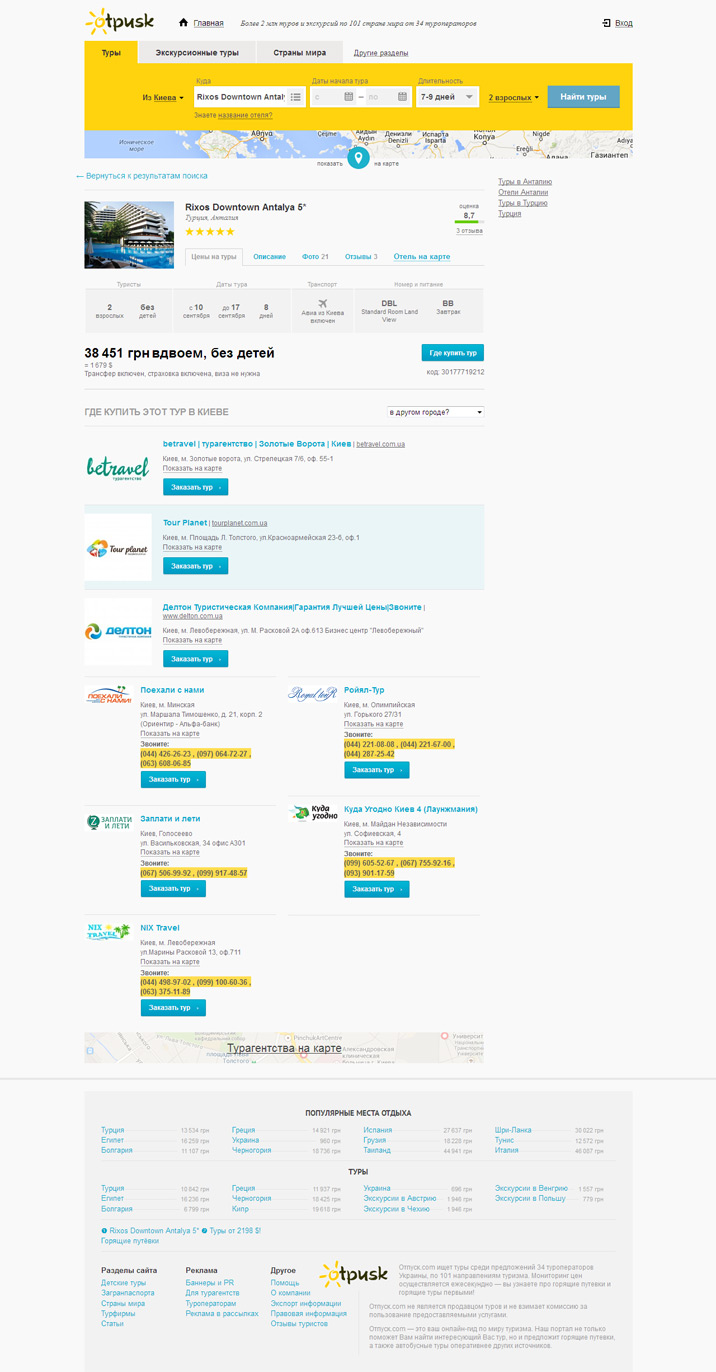 Since its launch in 2003, the search engine architecture has undergone several major changes due to the increasing of popularity and prices growth in the database. Currently, 90% of all the prices on the site are guaranteed valid. Small changes, improvements, corrections are carried out monthly.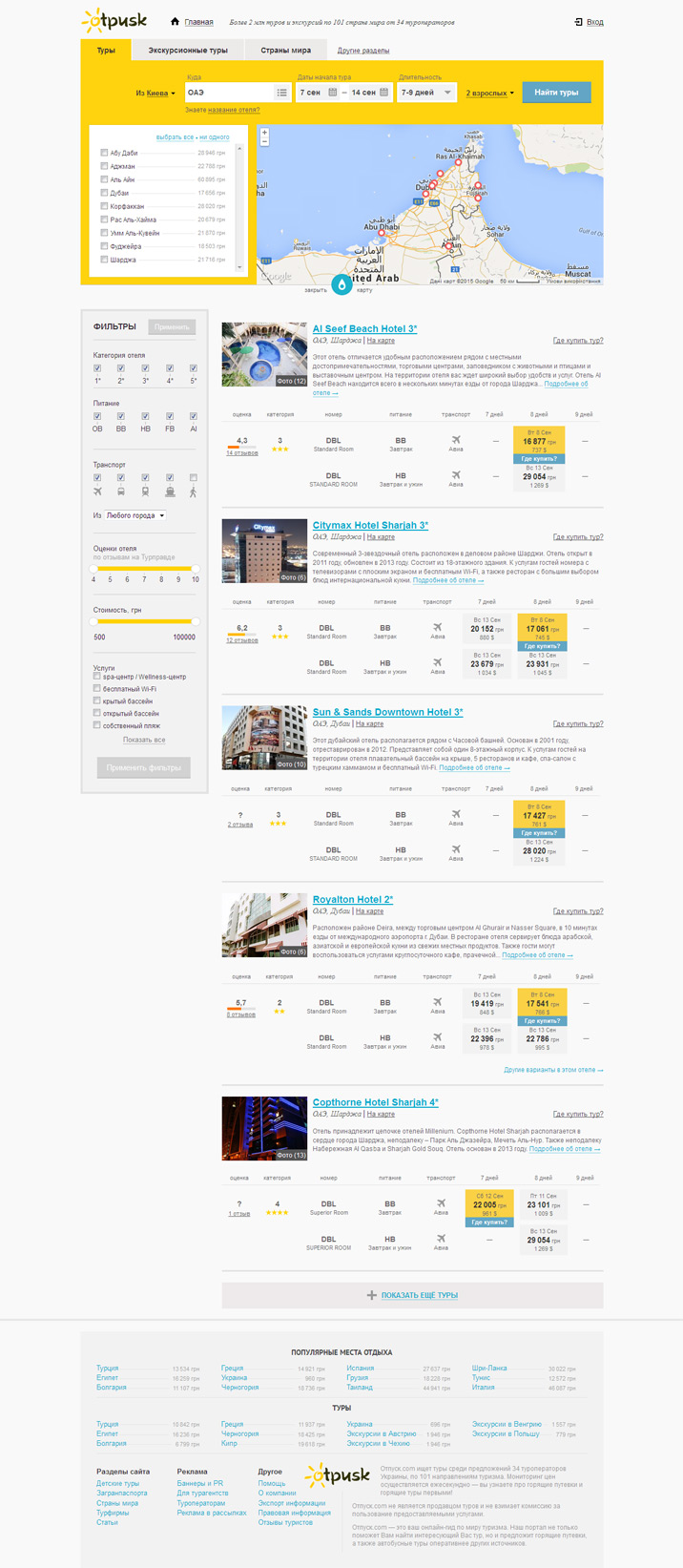 In 2013, 13 years after the start of the project, the site design was completely updated. It won the audience by both suitable functionality and the design of a search engine.