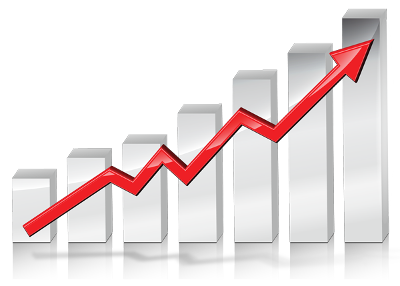 Even if you do not have a brand like TEZ Tour, and you are not a unique service like Otpusk.com or SkyScanner.ua, then you can still earn income from your site without spending a lot of money on it. Below we list several ways to attract an audience to your website and convert it into buyers.

Content
People love content, and search engines love content. Qualitative articles, photos, videos will attract new people to your site for years and will not ask you for money.
Content must be of high quality, colorful, fresh and unique. This may be a blog, news feed or articles, descriptions of countries or answers to typical questions of tourists. Shoot yourself, write yourself, now everyone can be a news agency. But in no case do not borrow, because for this punish the search engines. Content is like a deposit in a reliable bank at a high percentage: at first you replenish it daily, not feeling return, but after a while it starts feeding you yourself.
Communication with the customer in a prominent place
Telephone, skype or e-mail are your ears to hear the client. This information should always be at hand. On any page, not only in the "Contacts" section (although such a section does not hurt). Remember also about those who are already going to you, but forgot the number of the house or the code on the door. Most likely, such a client will come to your site from a mobile, and if you have hidden this information far, then this will seriously complicate the task for him.
Do not forget about those who are shy to call
A call is a step to be decided. It is not always convenient to call from work or in the evening. There are just shy people. For these cases, there is an online chat, Skype and Viber. These channels are free, but at the same time priceless, it has been proved, for example, Viber-travel agency
Newsletter Subscription
The main value of your travel agency is your expertise, your experience and product knowledge. Share this knowledge to reach more customers. The same content that we wrote about in the beginning of the article can be sent to your subscribers.
If you are writing or choosing something interesting on your site, for example, last minute tours, or a blog about your travels, or you have periodic fitness tours, try sharing this with your clients. Most likely, there will be people who will want to subscribe to your updates. Even if site traffic is low, start collecting subscribers from the very beginning. Of course, doing a weekly newsletter for 50 clients makes no economic sense. But here is the base of mailing in 1000 subscribers, and interesting content of letters will allow you to keep in touch with your customers between trips. Many CRM systems, for example MyTourists contain built-in e-mailing tools.
Clear site structure
Until now, very often we see that the menu of the site of a small travel agency is much more complicated than the menu of huge portals like Hotline.ua or lb.ua. But sometimes there is another extreme – one page several meters long with rare islands of text. Both that and another is a problem and the site will badly carry out the function of earning money.
In general, the site should have one main menu of 3-7 items. In some of them you can make a menu of the second level, but in no case dive deeper.
Visitors to the site are willing to read long pages, which are called the landing page. Such a page may consist of 3-7 "screens", but no more. In addition, each screen must be informative.
Tour search and order form
Much of the functionality of the site can now be obtained free of charge, or rented for a small fee. The tour search module will help your potential customers to pre-select and take less time manager. Finding a tour is a complicated development, but, for example, www.otpusk.com/info/os/ provides a module for free (or rather, for a small link on your site).
If you buy advertising on the Internet, the presence of the search module will allow you to direct the visitor to the right page with the current prices. For example, placing an ad in Google. AdWords in Thailand, you can specify in the address page with search results for this country. As a result, the tourist will always get from the ad to the current prices in Thailand, and you will get a wonderful conversion.
Remember that the site is a tool that can be changed, supplemented and built on, seeking benefit from it and increasing its income. Demand more from your site! Set goals, and we at ODEV will help you achieve them.