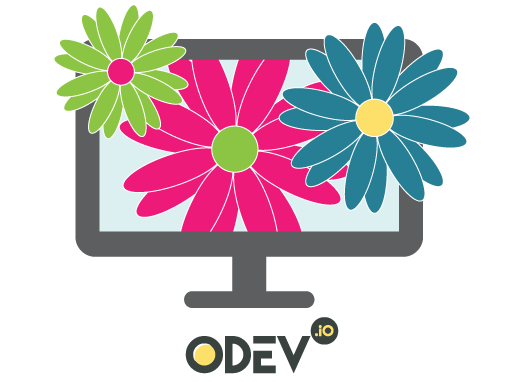 It is with this phrase, «make beautiful», most often begins the conversation about creating a site. But, since we in ODEV are not only fighting for the aesthetic component when creating the design of any site that leaves our «shop» (and are happy to share our expertise), after the first meeting our customers' requests expand and include as many as three points. Let's look at each one separately.

«Make beautiful»

We, at Otpusk Development, like the metaphor, according to which the site is another employee of the office. The secretary and the seller in one person. Therefore, like these employees of your company, the site should look accordingly.
This means that when creating a website design, start from the portrait of your target audience (TA) and from your company's team: if your managers sell tours to families with children (and look like representatives of their TA), the design should not focus on the elements attracting an audience of hipsters or lone surfers.
There is a second component that distinguishes just a beautiful site from a travel agency site with a great design. Due to the fact that you – travel agencies and tour operators – sell primarily emotions, the site must also be filled with emotion. Continuing the metaphor with the employee, one can say that a well-dressed employee should also smile!
«Make it convenient»

This is the second request, which usually appears after an hour-long consultation with ODEV representatives. And this is logical, because, you see, a beautiful site on which the user (tourist) cannot understand what to do next or where to find the necessary tour is a waste of money. Therefore, the site should be simple, clear and easy to use. What, above all, should be on the tourist site, in order for it to be convenient for visitors? There are not so many required sections: search for tours, information about hotels and their photos, price of tours, company information … And, of course, contact information so that tourists can bring you money to pay for tours found on the site :)
In general, the convenience of the site for the user is such a multifaceted topic that more than one book is devoted to it. One of the most useful is called "Don't make me think." Of course, we do not encourage you to spend the N-th number of hours to read it. Just use this semantic construction "do not make me think" when creating a site design: put yourself in the place of a tourist, live in his role, as if you are seeing your site for the first time and try to find something useful on its pages.
«Make functionally»

And last but not least. Site must sell. To be not just a beautiful business card, but also to work for a company. What stage / stages of the sale (greeting, identifying needs, presentation, working with objections, closing the transaction) will be implemented on the site – you decide. We, for our part, are talking about this directly – your website can sell and earn! Therefore, make sure that the design of your site clearly shows calls to action (the so-called Call-To-Action – CTA), which clearly make it clear to the user which step to take next.
So, now you have three components, having adopted which, you can create a beautiful (in terms of design), user-friendly ("usability", UI / UX) and functional (CTA) site for your travel agency.
After all, the development of site design, as well as other works within the framework of travel agency activity, is not a difficult task, but it requires attention and consistency. If you have difficulties in passing this process – contact us, we will be happy to advise you.