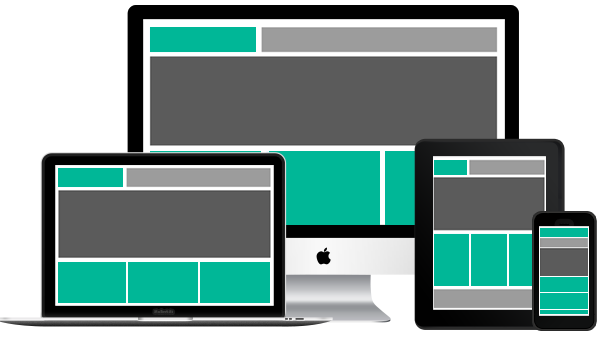 The travel agency website is an effective working tool capable of providing a travel agency with high sales and a constant influx of new customers. On the other hand, the site allows to reduce the average customer service time, which sometimes reaches 2 hours in tourism. In order for the Internet representation to work and help you earn, take the issue of creating a website for your travel agency seriously.

What should be the site for a travel agency?
Memorable and individual. Here we are talking, first of all, about design. Using a ready-made template is the most budget option. Of course, no designer will draw a fresh unique design for a comparable amount ($ 20-70). But using ready-made templates is very difficult to express the individuality of the business, to bring into it a highlight that will lead the client to you.
We do not recommend using the obvious tourist themes in the design: the beach with palm trees, the smiling cartoon sun, the relaxed people on the lounge chairs with cocktails in their hands …
At the other extreme is the requirement of custom design. The book can be designed in an original way, but in any book there must be a cover, pages and readable text. People are used to the specific structure of the site, to the typical navigation elements and their location. If you change this paradigm, it will cause confusion and alienate the visitor.
In any case, the design of the travel agency site plays a secondary role compared to the content.
Informative and honest. Users come to the site for information, so try to give them as much as possible. Detailed descriptions of tours, hotels, articles about different countries, travel tips, answers to common questions. The main thing – be honest: do not forget to mention about the shortcomings, to warn about possible difficulties, additional payments. Such frankness will only increase the level of trust on the part of users, while silence about inconveniences can be a reason for negative feedback about your company.
As far as possible, try to make the information available for indexing by search engines. All your unique information that you, your tourists or your staff wrote, must be indexed – this will lead to an interested audience for free.
Such information as a catalog of tours, hotels, currency rates, weather at resorts, hotel reviews is difficult to collect or create yourself, for this you can use the external modules of the sites Gismeteo, Otpusk.com, RBC and others. It will not be available for indexing by search engines, but will help readers of the site.
Convenient. When designing a travel agency site, it is likely that search for tours will become its center. This is logical, because most tourists come for this. But it is just as important to provide users with easy access to other sections and functions. Therefore, navigation should be simple and clear.
Interesting prices in popular destinations will help those tourists who have not decided on a country trip and are looking for inspiration. Low price, as you know, is no less inspiring to travel than attractive photographs. Well, if the site will be able to immediately get advice, book or even book a tour, and pay for it.
Social. Social networks today have a great resource and value, and open up many new features that need to be used when creating a website. Moreover, besides the "Like" button there are many other, less obvious functions. Among them:
Comments for articles or any content. Any user of the social network will be able to ask a question or express their attitude to the material on the site.
Authorization through social network. If there are sections on the travel agency website that are restricted to registered users only, it will be logical to give an opportunity to log in through the social network. In this case, do not forget to ask the user for an e-mail separately in order to be able to communicate with him directly.
Embedded publications from social networks. If your business has a page on the social network, then you probably want this information to be displayed on your website from there. Beautiful photos, intriguing sayings, your personal experience – all this can automatically come to your site.
The «Like», «Share» and «Subscribe» buttons will help you replicate your original content on social networks.
Qualitative. The site for the travel agency is his face, his shop window. The quality of this display case is manifested not only in design and functions, but also in many trifles that are not noticeable at first glance. Neat html-layout, which looks good not only on computers, but also on small screens of phones. Correct display of all site elements and functions in different browsers (old and new versions). Clear and "responsive" navigation, which reacts not only to a click, but also to pointing the cursor (on devices with a cursor), but at the same time is convenient for devices with touch screens.
Fast. The speed makes an impression. For quick generation and loading of pages, not only hosting performance is required. Many technologies that are not noticeable by the eyes of the average person, nevertheless, significantly affect the page rendering speed. This is a method of storing and compressing images, caching individual items at the browser level, optimizing and compressing CSS and JS files that are present in any page.
What is the site launch process?
All services associated with the creation of the site can be divided into three groups:
Website development – writing the original CMS or choosing from existing ones. On tourist sites almost always there are modules – tour search, alerts on burning tours, hotel catalog, order form. Additional convenience for users will be provided by online payment modules, air ticket booking, a form of communication with an online consultant, a weather widget in the selected country, currency rates, etc.
Filling the site. In addition to the simplest sites, business cards, site content is a permanent process that never ends. As a magazine that every month comes out with new and new materials, and so the travel agency website, in order to make a profit, must constantly acquire new and new information.
Content can be text, graphics, and sometimes video. Colorful photos of tourist destinations, photos of hotels, beaches, attractions, set up the user to a wave of relaxation and positive, make the tour more desirable and attractive. No less important are the texts. You can post articles about your info tours or personal travels, news about ongoing promotions, reviews of resorts, beaches, entertainment, attractions. Generate your own hotel rating and explain why you chose these. Firstly, it is useful and interesting to your customers, and secondly, website promotion is carried out through text content. In addition, updated news about the activities of the travel agency, the availability of fresh information – a sign that the company is working and developing.
Website promotion. After launching the site, you will most likely need a cycle of works on its promotion – defining keywords, introducing them to the site, registering with search engines, SEO-optimizing content, contextual advertising, etc. In the future, it is desirable to regularly maintain its tourist site.
Useful tips. Installing counters and web analytics tools. With the help of services such as Yandex.Metrica or Google Analytics, you can track the effectiveness of the tour search form and see how many visitors to your site fill out the form and how many of them then take the tour. Analyzing such statistics, you can correct the flaws on the site and increase conversion.
Versions of pages for printing. Some users prefer to print information about the tours they like, in order to study all the details and make a decision in a relaxed atmosphere. Well, if you print out such information can be directly from the site, and that extra content does not fall on the printed page.
Different payment methods. The more options the user has – the greater the chance that he will want to pay for you. For clarity, place on the footer site logos available payment systems.
Guest reviews. Vivid impressions of tourists – the best advertising for your travel agency. Therefore, reviews need to be collected and carefully stored. And to encourage users to share experiences – offer them a discount for a review or arrange a competition for the most exciting story about the rest.
Where to order
ODEV specialists will be happy to offer you their experience and knowledge in creating, filling and maintaining a website for a travel agency. We will multiply your bold ideas by our many years of experience in tourism and the qualifications of technical specialists. A deep understanding and masterly possession of inexpensive reliable technologies will help to create a first-class website, even with a small budget. The modular construction guarantees a lively, functional site for a fraction of the investments that would have been needed several years ago. But success is important knowledge of these opportunities and experience of their implementation.
We will create for your site a unique design, fill the resource with high-quality content and put in your hands a ready, efficient sales tool.